Skelton-Morris Associates
26 Chandler Center
PO Box 130
Hartwell, GA 30643
service@skelton-morris.com
Toll-Free: 800-376-6255
Phone: 706-376-8035
Employee Benefits
SMA Values
---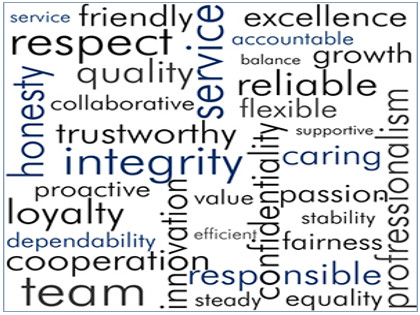 Serving Customers with Integrity and Excellence Since 1912

For years, Skelton-Morris Associates has been providing insurance and employee benefits consulting services to the business community. Built upon a tradition of integrity, industry leadership, and excellence, we are committed to delivering tailored benefit solutions with thoughtful strategic planning, valuable services and technology based solutions. Our goal is to achieve a long-term relationship focused on bringing value to your employee benefits management and insurance programs.

We are dedicated to utilizing our collective talent to support your insurance goals. Our staff of experienced professionals can develop benefits programs that make sense for your company and your employees. We have specialists in all lines of employee benefits, with the experience and know-how to keep your programs running smoothly and your employees happy.
---
Service Advantage
---
Serving Customers with Integrity and Excellence Since 1912 At SMA, we create insurance solutions utilizing a wide range of value based services, delivering you multi-dimensional custom advantages to meet and exceed your strategic goals.

Strategic Planning
Actuarial Services
Health Care Reform Guidance
Legislative Briefs
Custom Benefit Communications
Pharmacy Benefit Services
Benefit Plan Analysi
Human Resources Tools
Client Portals
Benchmarking
Health & Wellness Newsletters
Retirement Plan Support
Education & Training
Provider Network Discount Analysis
Employee Satisfaction Surveys
Customized Total Benefit Statements
Medical Management Services
Compliance Services
Open Enrollment Management and Fulfillment
Escalated Claims Resolution
Member Advocacy Services
---
Technology Advantage
---
Serving Customers with Integrity and Excellence Since 1912 With leading – edge technology, provided by SMA, you will be well positioned to focus on strategic activity with enhanced critical decision tools. Providing 24/7 access, these powerful benefit management tools allows internet access to information and resources designed to streamline your everyday work tasks.

Client Community Portal
HR Connection
MyWave Portal®
MyWave Rx®
Resource Library
---
Products
---
Serving Customers with Integrity and Excellence Since 1912 The cost of providing benefits is rising significantly, while employees consistently seek more and more from their benefits packages, balancing employee needs with your capabilities and bottom line has become ever more challenging. Helping you meet these divergent objectives is our specialty. Skelton-Morris Associates offers an entire suite of employee benefit options. Working together we can craft and implement the right benefit plan, advancing your benefit programs to new heights in quality and performance on an economically priced basis.

Group medical
Group life
Group disability (short-term and long-term)
Dental insurance
Vision coverage
Flex spending accounts
Health savings accounts
Long-term care
Ancillary benefits
Self funded programs
Voluntary Benefits
Health, Wellness, Disease Management Programs
Employee Assistance Programs
---
---